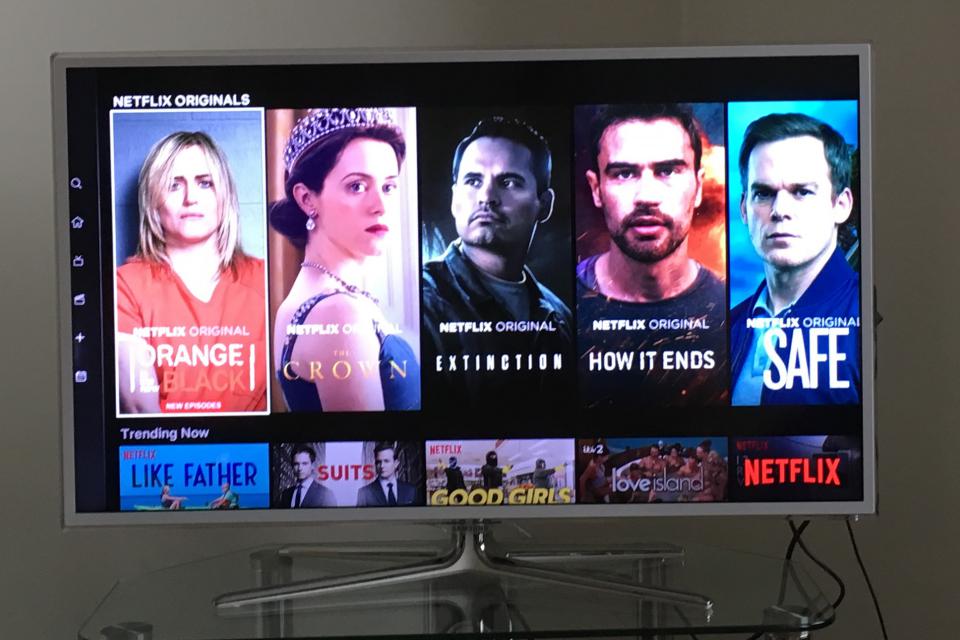 We all need to take to take occasional breaks even during exam season and watching TV has always been a popular past time for students. In the past this would have meant watching whatever the terrestrial broadcasters decided to show. Now we can watch whatever we want, when we want it and streamed TV services are proving an increasingly popular way to view content. Over 50% of UK households use at least one online streaming service and this is expected to continue to expand over the next few years.
Online streaming services such as Netflix, Amazon Prime Video, Now TV and the BBC iPlayer have revolutionised the way we watch TV, giving us an almost unlimited choice of content.  Their subscription models (except for the BBC iPlayer) allow us the flexibility to take out and crucially cancel subscriptions to suit our lifestyles.
What services should you subscribe to?
This will depend on your budgets but below we provide a run-down of what each service has to offer and the costs (these prices are likely to change so check out the service' own website for more information).
Now TV
Now TV is the streaming offshoot of Sky. Pretty much all content available on Sky's satellite service is available on Now TV.
Now TV calls its offering passes and split up its content as following: Entertainment pass £7.99 a month, Kids pass £3.99 a month, Sky Cinema pass £9.99 a month and Sky Sports pass £33.99 a month (although day passes are available from £7.99 if you just want to watch specific football matches).

To find out more visit https://www.nowtv.com
Netflix
By far the most used paid for service in the UK. Netflix invests billions of dollars in producing an ever expanding portfolio of content. Netflix is particularly strong on its own produced drama series which they brand as Netflix originals.
Netflix currently offers 3 subscription options – Basic for £5.99 a month (1 screen only and no HD content). Standard £7.99 a month (2 screens including HD content) and Premium £9.99 a month (up to 4 screens and UHD content included). Premium subscriptions can therefore be shared amongst all you flatmates or family members, making Netflix a great value option for multiple users. Whichever package you go for you also get your first month free.
For more info visit https://www.netflix.com/gb/
Amazon Prime Video
Amazon Prime Video began as a sort of add on service for Amazon Prime members (this service gives you a number of benefits the main one being free next day Amazon Delivery). Prime Video is very strong on movies but not nearly as strong as Netflix on TV content.
Amazon Prime membership costs either £7.99 a month or £79 for the whole year. If you want just the Prime Video subscription this costs £5.99 a month. Like with Netflix you get your first month free.
Student Offer: Students can get 6 months Amazon Prime free and then with Prime Student only pay £3.99 a month.
To find out more about Amazon Prime student membership visit https://www.amazon.co.uk/primestudent    
 BBC iPlayer
The original streaming service offered in the UK, the iPlayer is free as long as you pay the UK TV licence fee. The iPlayer's offering is limited to content from the BBC, and most content available is only for 30 day catch up. Recently however more BBC series box sets are becoming available to watch, including classic series from the BBC extensive archives.
To view the iPlayer https://www.bbc.co.uk/iplayer